St. Patrick's Day Festival - Ft. Lauderdale
Posted by Talbot Sutter on Thursday, March 16th, 2023 at 3:45pm.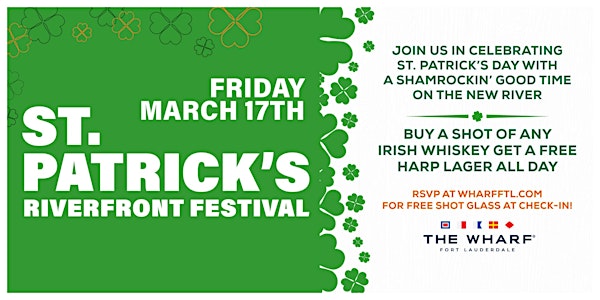 St.Patrick's Day Riverfront Festival at The Wharf FTL!
The Wharf Fort Lauderdale 20 W Las Olas Blvd Fort Lauderdale, FL 33301
Starting at 4 PM 'til very late... enjoy LIVE ENTERTAINMENT, music, drink specials, and more along the New River. Make sure to expect A LOT OF GREEN! If that wasn't enough, enjoy a FREE Harp Lager when you buy any IRISH whiskey! ☘️ Plus, RSVP FOR A FREE SHOT GLASS AT CHECK-IN (while supplies last) - Sláinte Mhaith!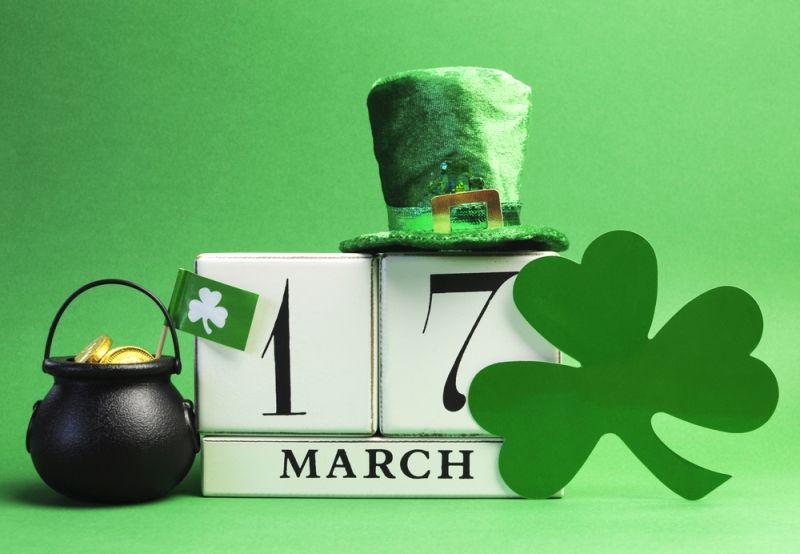 ☘️☘️☘️☘️☘️☘️☘️☘️☘️☘️☘️☘️☘️☘️☘️☘️☘️☘️☘️☘️☘️☘️☘️☘️☘️☘️
Event Details:
BUY ANY SHOT OF IRISH WHISKEY, GET A FREE HARP LAGER (ALL DAY)
RSVP FOR A FREE SHOT GLASS AT CHECK-IN!(while supplies last)
LIVE Entertainment
Lots & lots of GREEN
For Table Reservation Requests, please click here: Table Request Link
Additionally, you cancall (954) 372-7606 or email hello@wharfftl.com.
DOORS OPEN: 4 PM EST 'till late
☘️☘️☘️☘️☘️☘️☘️☘️☘️☘️☘️☘️☘️☘️☘️☘️☘️☘️☘️☘️☘️☘️☘️☘️☘️☘️
Enjoy Live Music, Eats, Cocktails, & Good Times!
EATS BY: Redcow BBQ, Lunchroom, The Piefather, Cookies & Cream, and Los Altos Taqueria.
SOUNDS BY: Giancarlo & Immortal
Children, & leashed dogs welcome with a parent or guardian before 6 PM. After 6 PM, the venue is strictly 21+
DRESS CODE: Proper Dress Attire Required. Venue reserves the right to deny entry at doorman's discretion.
Walk-Ups Welcome!
Leave a Comment