U2.0 Tribute band to U2
Posted by Talbot Sutter on Thursday, March 16th, 2023 at 3:30pm.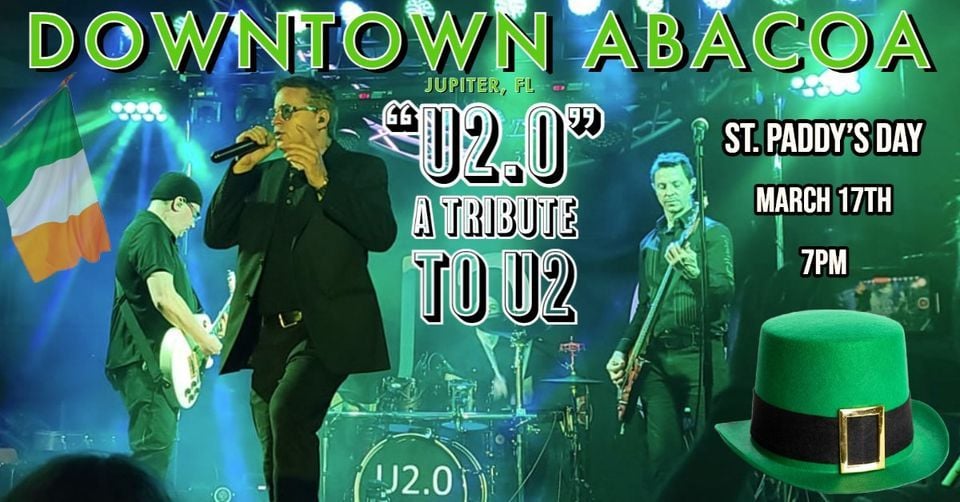 ST PADDY'S DAY with "U2.0" - A Tribute to U2
Downtown Abacoa
LOCATION:
It doesn't get any more Irish than this!! The most iconic Irish rock band takes the stage for the most iconic Irish celebration day of the year at Downtown Abacoa. You do not want to miss this! Come out and party with us as we pay tribute to rock's most rocking Irish band!
Leave a Comment